Art deco charm since 1936 with the comforts of home.
Experience a luxury boutique hotel escape in the heart of South Beach, where the finest beaches, shopping, dining and nightlife are just steps away.
What distinguishes your stay with us as exceptional!
Located on vibrant Ocean Drive promenade area
Just steps away from the ocean
Elegant 46 charming rooms packed with amenities
Made at the order breakfast included in resort fee
Walking distance from all shopping streets and restaurants
Public parking building available just steps away
24 hours valet service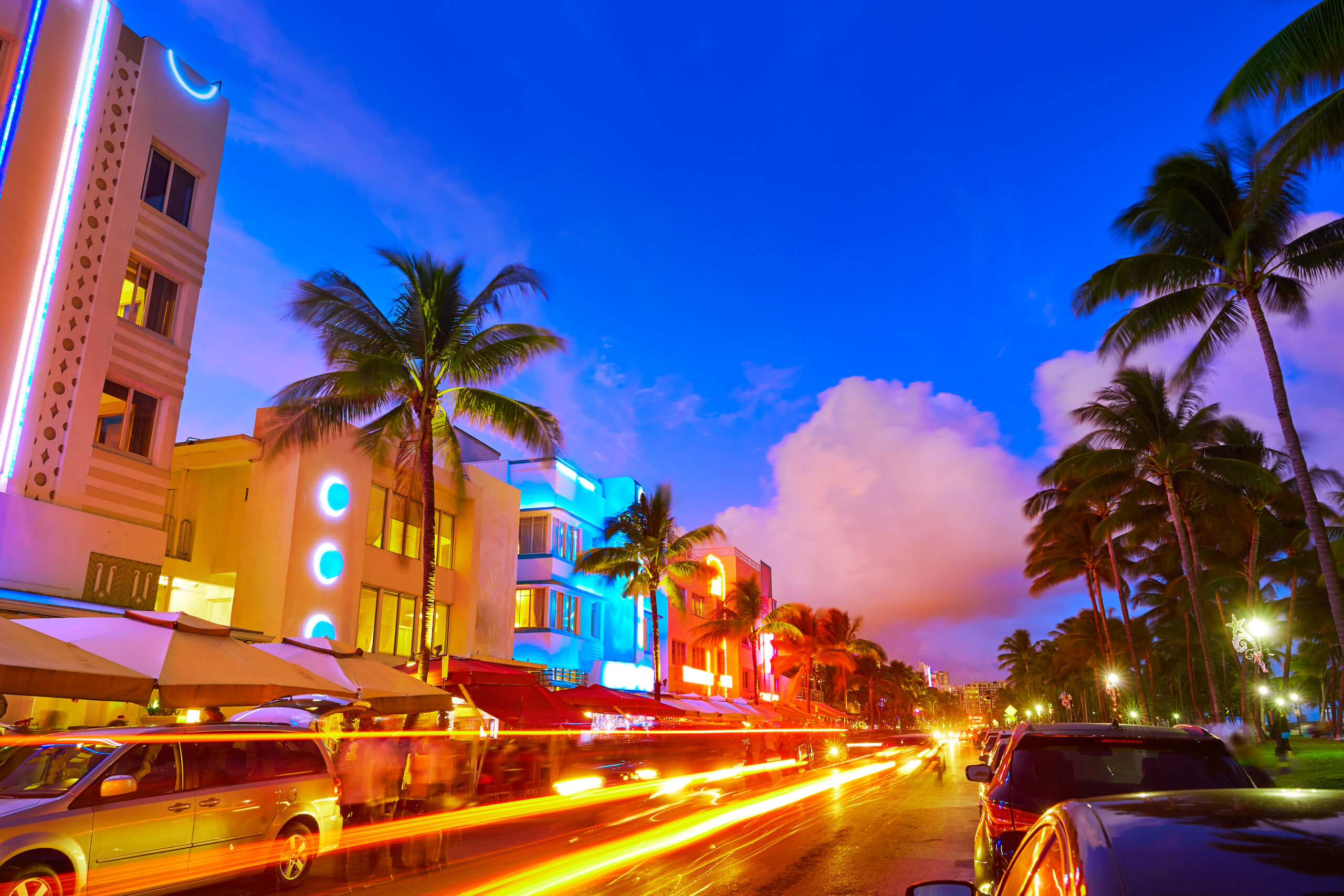 Explore Miami night life
Enjoy classic Miami Beach night life with the cool, refreshing breeze straight off the Atlantic Ocean. Visit our bar for a delightful cocktail Miami Style.
Enjoy Miami beach
With a room at the Cavalier Hotel on Ocean Drive, you're just a few steps away of miles and miles of white sandy beautiful beaches!
Must-visit places in Miami
Discover the must-visit places and exciting events of Miami! Dive into our updated blog for all the essential info you need to make the most of your stay! Let's explore together!
IN TRUE ART DECO STYLE
A rich Miami Beach history
Originally built in 1936, right in the heat of the worldwide Art Deco movement, the Cavalier South Beach Hotel is truly a part of South Beach history. Renovated in 2015, the hotel was given a few modern updates and alterations, but still possesses a unique charm and style unlike any other in Miami.
Today, the Cavalier Hotel still offers one of the most affordable experiences in all of Miami.  this South Beach boutique hotel is within close proximity to all the city's most important sites and within the heart of its ever growing arts and culture scene.
FABULOUS GUEST REVIEWS
Hear what our guests are saying
Andressa G.
The hotel exceeded our expectations! The lobby is incredible Art Deco decorated, with a great coffee (my parents loved the coffee!) and a bar serving drinks.
Ashley M.
For my first trip to Miami I couldn't have stayed at a better place. It's right in the strip, everything is easily accessible.
John F.
Great location – in the middle of everything on south beach. Staff unbelievably helpful and cordial.
Ned B.
The Cavalier hotel was a great decision. Exceptionally clean, steps to the beach, as in you can literally crawl to the beach.
Tiffney H.
This hotel has tons of character. The rooms remind me of an Italian apartment or hotel. The bar makes tasty and huge mixed drinks.
Jennifer W.
Loved this hotel! The service I received from the front desk was first rate! It made my birthday trip so special and was so welcoming.